What would it be like to travel in a vehicle interior completely made of plastic components and metal frames? You probably couldn't visualize this scene unless you watched Mad Max.
The use of leather, roll stock, and other materials to enhance the cockpit and cover functional elements has defined automotive interiors for more than a hundred years and continues to evolve following the new mobility trends in which the vehicle's living space is the cornerstone of the driver's and passengers' journeys.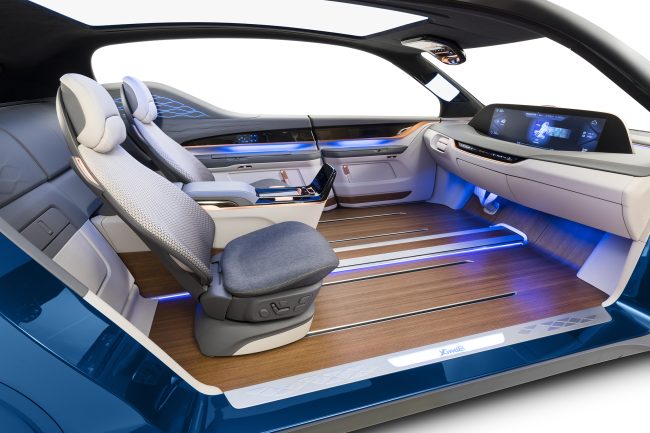 In the last decade, PDS has positioned itself as the go-to wrapping expert in the automotive interior landscape thanks to its vertical integration featuring injection molding capabilities, broad expertise in cut&sew, foaming, and manual and automatic assembly skill sets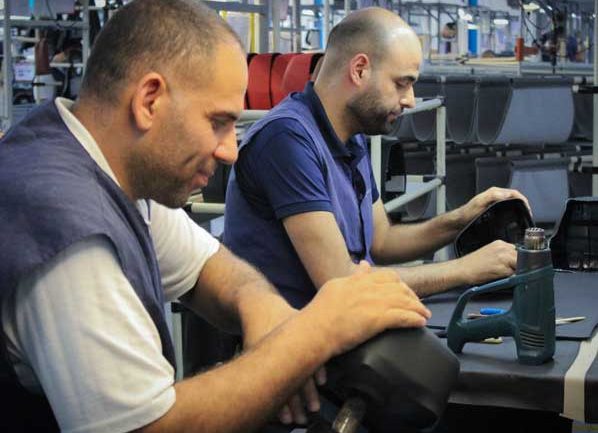 ---
---
Polydesign's wrapping operation combines precision and efficiency with craftsmanship and passion. In this blog, we join our wrapping business unit manager, Omar Lekorchi, to discover Polydesign's manual wrapping expertise.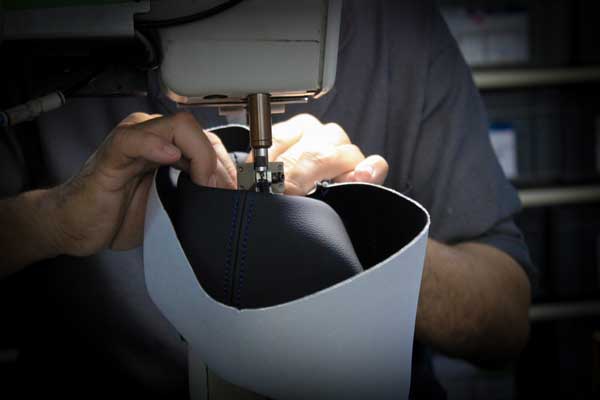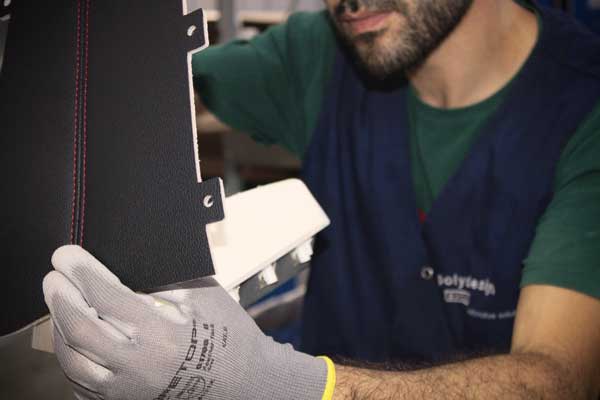 ---
---
"The operation is challenging because attention to geometry is critical. The slightest displacement, no matter how small, has a tremendous impact on the final result and can't be corrected." stated Mr. Lekorchi.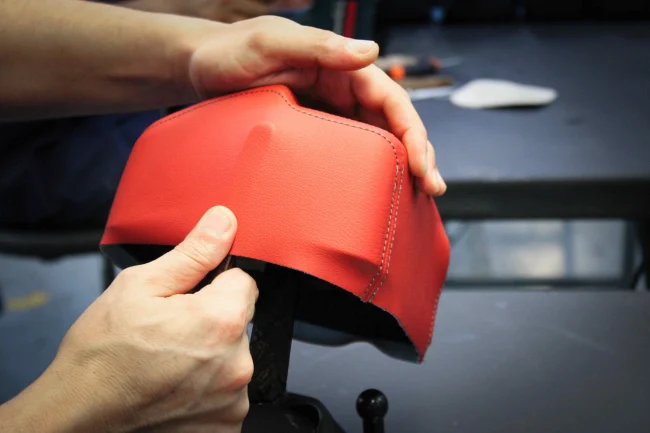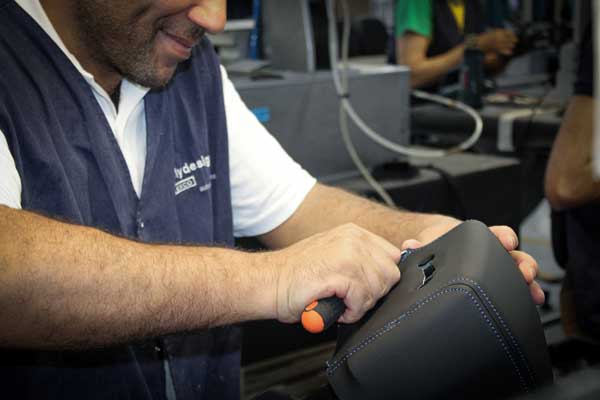 The headrest back cover is an example of this complexity. We wrap the part gradually after reactivating the glue using an industrial air gun. The cover's seams should be meticulously aligned with the plastic part. The process requires focus and expertise, particularly when wrapping high-adherence materials such as leather. Once we complete the covering of the part, we use trimming tools to cut the excess of material and finish the wrap.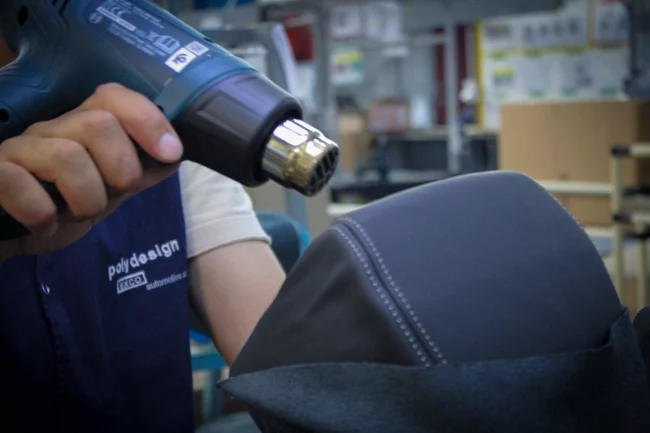 Another example of finesse and dedication in wrapping is the armrest. First, we assemble the foam and plastic parts, then wrap the visible side of the armrest using Leather or Roll Stock according to our customers' requests and our Know-how Department recommendations after the client's approval. We use staples for assembly and wrapping in this operation due to their resistance and rapid application. In this process, expertise lies in meeting high demands quickly and efficiently while ensuring high quality.
---
According to Omar Lekorchi, wrapping interior components such as dashboards, door panels, headrest back covers, armrests, Grab handles, and sun visors elevates the vehicle's interior, enhances its character, and enriches the mobility experience. "My team and I are proud to say that we manufacture our parts with passion. We are happy to work on visible, state-of-the-art elements, and we try to anticipate the WOW effect. Sometimes, I overhear my team discussing how a specific color or material will attract a big crowd".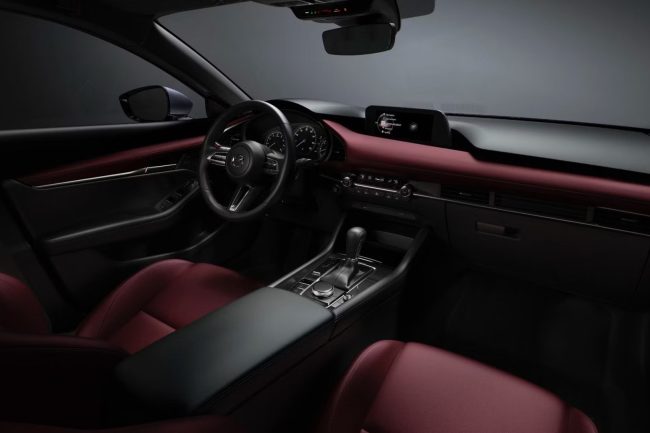 Article By:
Omar Lekorchi
Business Unit Manager 
Wrapping